How do I change my account settings
Sign in to your account.
Click on #"Account Settings" on the top menu bar of the page.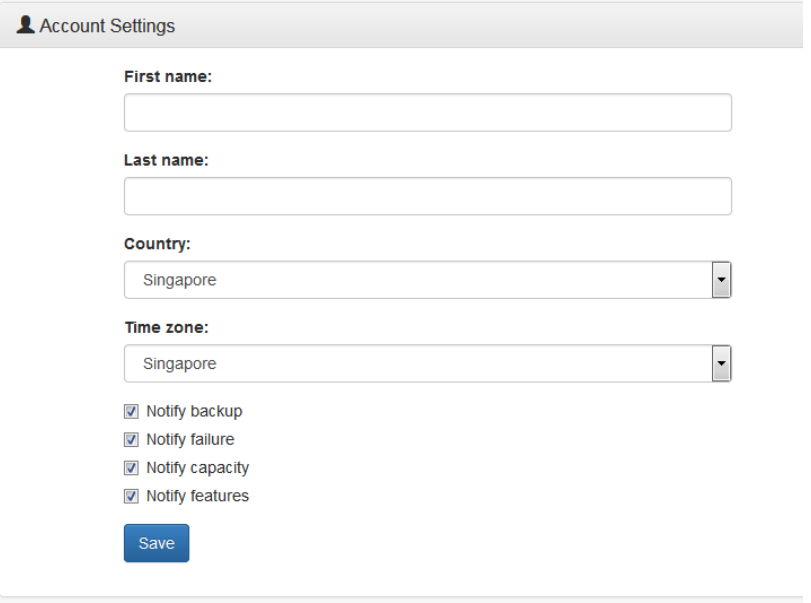 Enter your personal particular into the respective spaces under User Information
You may set your account to send you email notifications automatically to remind you about backups, backup failures, or when the backup space is running out, if you wish to.
Finally, click on #"Save Changes" to apply the new setting.