Can I change the schedule of my database backups
Yes. Once you sign in to your account, you will be directed to the dashboard.

Click on the #"Editar Programación" button beside the database profile whose schedule you would like to edit.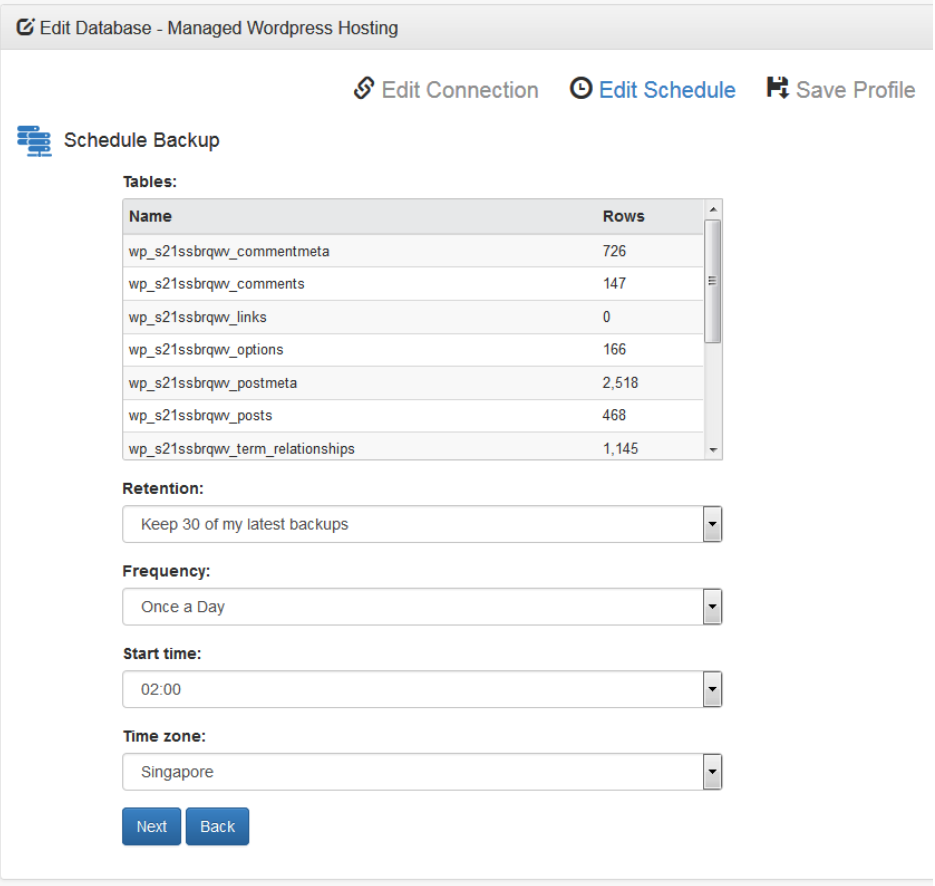 Here, you can change the time of your backup, the time zone, the frequency of the backup and the tables you want to backup. Once you make the changes, Click on #"Siguiente" and then #"Guardar" your profile on the next page and your backup schedule will then be changed.