How do I delete a previously set website monitor
Log on to your account and go to your Dashboard.
Click on the "Borrar" button beside the monitor which you want to delete.

Once you click on the button, you will be asked to confirm the deletion of the monitor by clicking on Yes.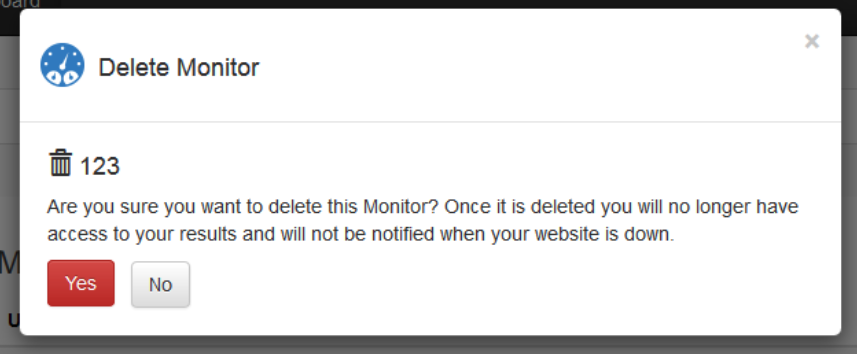 Once you click on Yes, your Website monitor will be deleted and you will be taken to the dashboard.
Please remember that once you delete the monitor, all the performance data is lost. If you want to retain the data, its better you pause the monitor instead of deleting it.