How do I add a website to be monitored
Once logged in to your account, click on the #"Add Monitor" button on the top right corner of the screen and you will be taken to the screen below.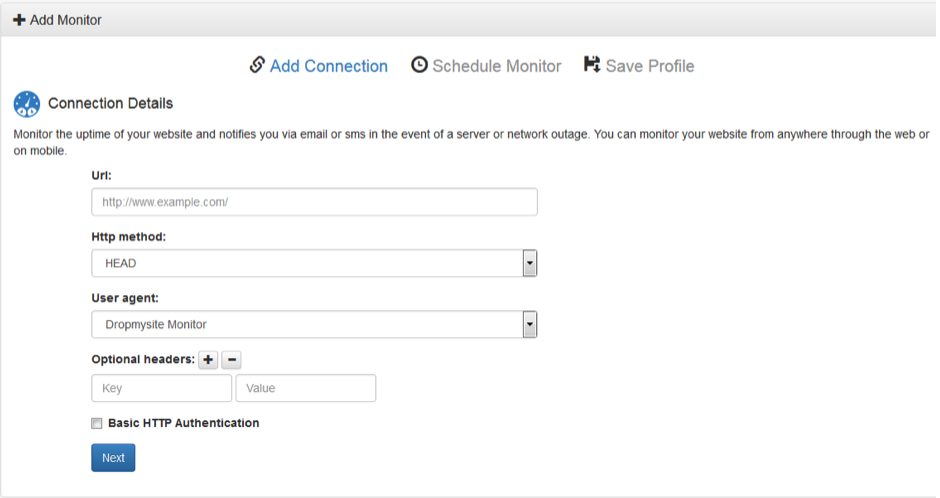 Enter the website url which you want to monitor (Ex. http://www.example.com)
Choose the HTTP Method from HEAD, POST and GET.
Then choose the User agent. You can use the default of Monitor or from a list of multiple browser and OS combinations available.
Then add the optional header with the key and the value. You have the option to enter multiple headers.
If you are using a password protected website, you can click on the Basic HTTP Authentication checkbox and enter the username and password.
Now click on Next button.
We will do a quick connection to your website to ensure it is up and running before allowing you to configure your Monitor as shown below.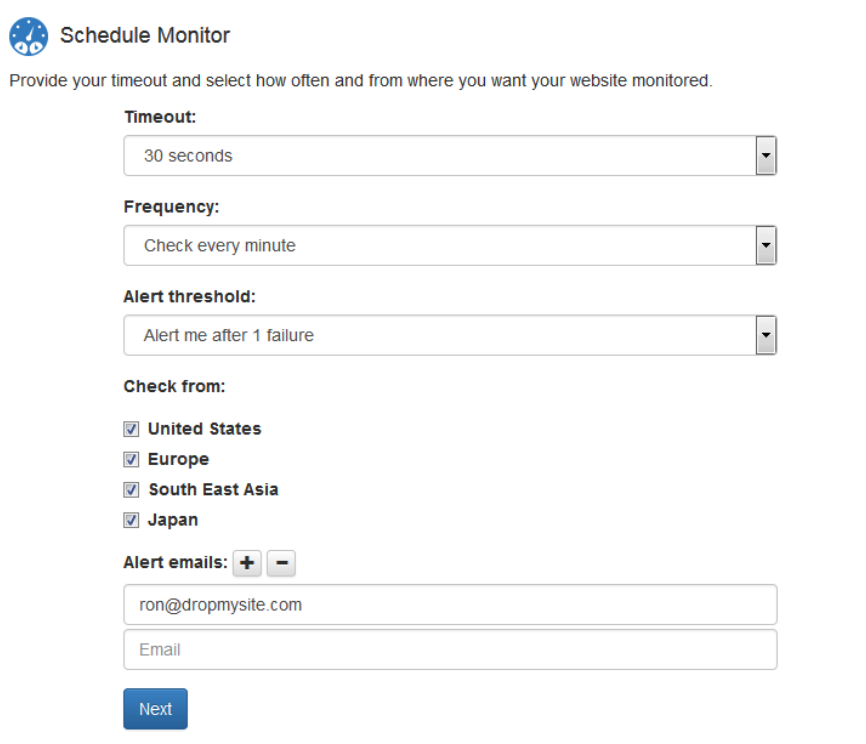 You can set the timeout, the frequency at which the monitor should test your website and the number of failures before which we should alert you. You can also choose the regions from where you want the monitor to test the system and set multiple email addresses to whom the alert be sent. Once you have configured, click on Next.
You will be taken to the screen below to verify your set settings and give a name to the profile. Once your done, click on Save and your website monitor will now start.