How do I edit the settings of my website monitor
Log on to your account and go to your Dashboard.
Click on the #"Edit Connection" button beside the monitor which you want to edit.

You will be taken to the Edit Monitor page as shown below where you can edit all the settings related to the monitor.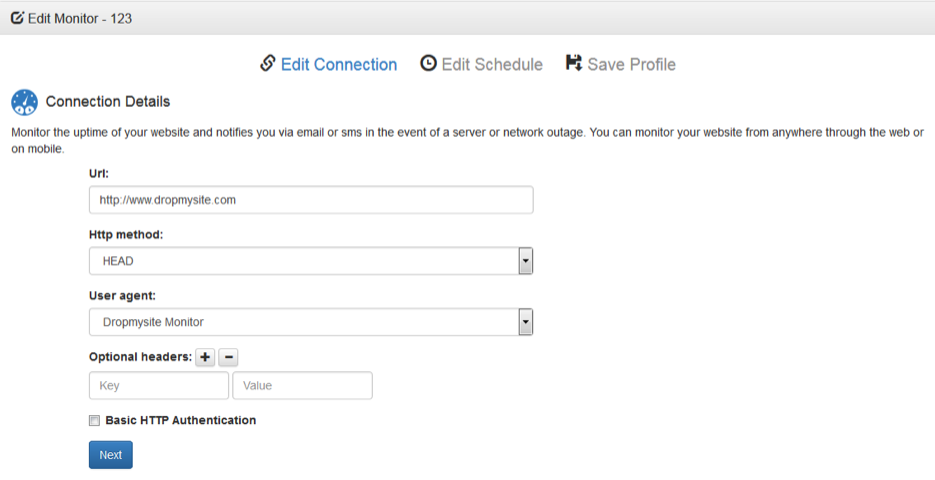 Click on Next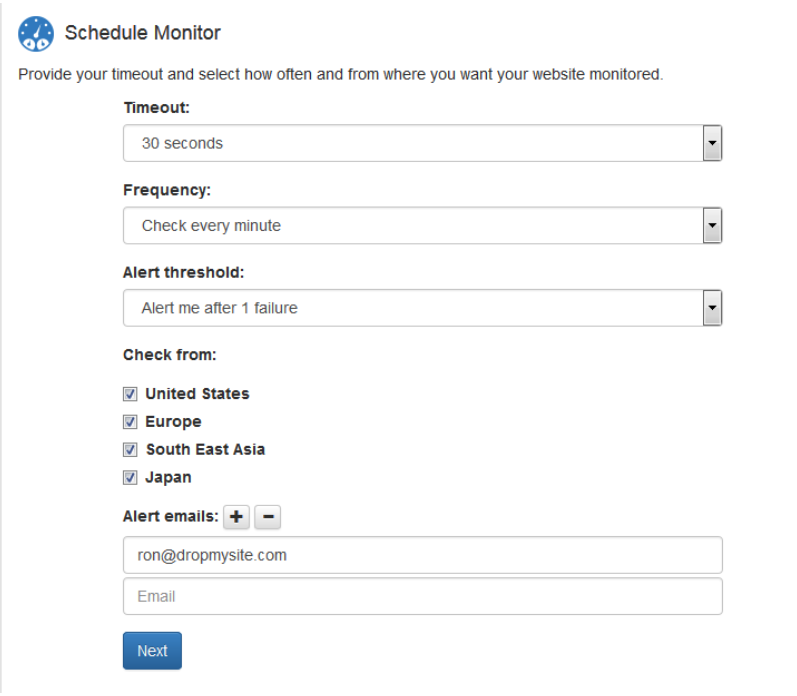 You can set the timeout, the frequency at which the monitor should test your website and the number of failures before which we should alert you. You can also choose the regions from where you want the monitor to test the system and set multiple email addresses to whom the alert be sent. Once you have configured, click on Next.
You will be taken to the screen below to verify your set settings and give a name to the profile. Once your done, click on Save and your website monitor will now start.